Wish Bracelets based on the law of attraction
Our Wish Bracelets are based on the law of attraction
What is the law of attraction you may ask?
The definition of the Law of Attraction is pretty simple. Your thoughts are really powerful, promoting energy through your body so to attract positive things into your life, all you need to do is stay positive. In other words, positive thinking can make your wildest dreams come true!
Follow the Process of –
ASK – BELIEVE – RECEIVE
You ASK the universe what you want
First, you need to decide what you want. When doing this, you have to concentrate solely on what you want and not on what you don't want. Care must be taken to do away with negative thoughts and feelings - and then ask for it. Your sole job is to ask and not to bother about how you are going to get it. Leave the rest to the Universe!
You BELIEVE you already have it
Believe unconditionally you will get what you want. This part doesn't come easy. Many people are conditioned to limitations and may require some effort in removing these roadblocks. Once you change your mindset to believe that you are worthy and deserving to get what you want, you are on the road to your dreams.
You can start by giving your belief a funnel, e.g. by applying for the job you have always wanted, believe that it's yours, imagine starting the job, being happy in your new role and the success you will have.
Then you will RECEIVE it.
Continue with your positive thought and practice gratitude for all the universe has given you.
So how do our Wish Bracelet sets help with the law of attraction?
Unlike most wish bracelets on the market ours are a complete set.
The Wish Bracelet - Tie on your wrist and say your wishes and aspirations as you tie the knot. This works a reminder to think about your positive thoughts.
Quote Card - A personalised quote card to give special meaning
The Believe Card - this is where the magic happens! The receiver writes down their wish and aspirations as a visual reminder to focus on their positive thought. Each Believe Card comes with an instruction card.
Envelope - ready for gifting.
So when looking for a gift, what better than giving loved ones a positive future.
If you can't see the special message you would like to give just send us an email and we will work with you to design it.
Email - Info@blueelephantgiftcompany.com
Wish Bracelet, Quote Card, Believe Card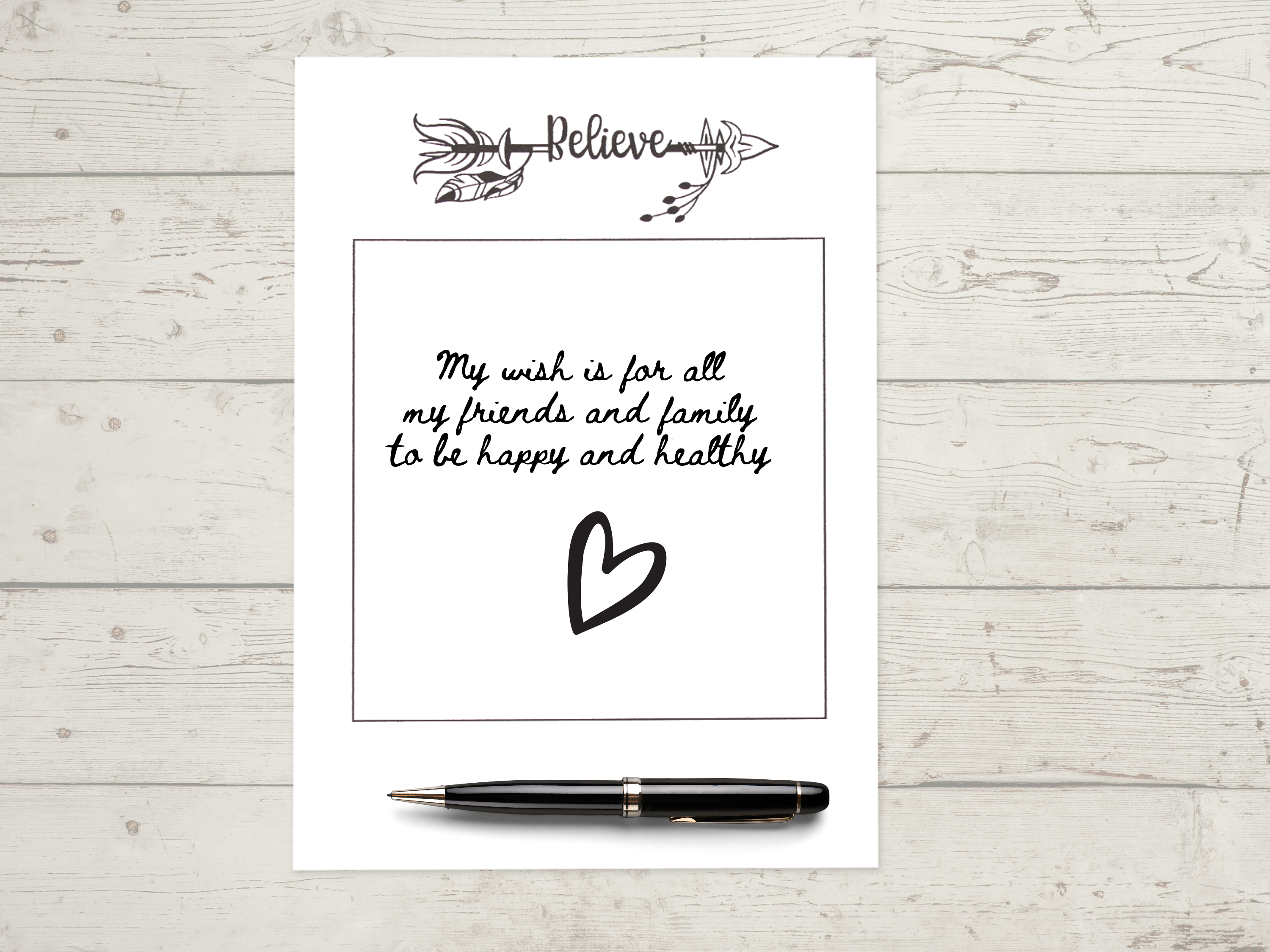 Believe Card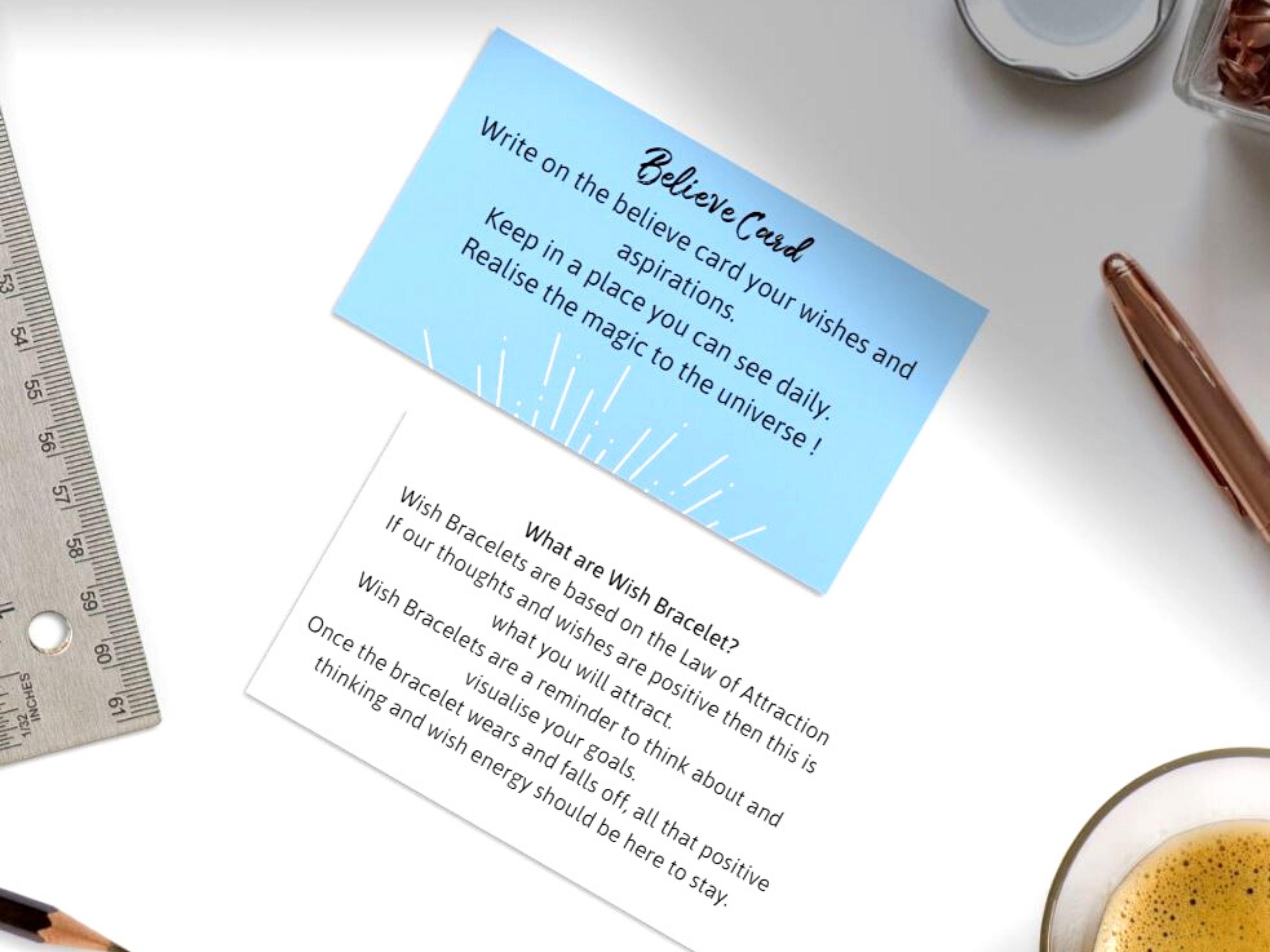 Believe Instruction Card